Introduction of Ohishi-Yokokura Lab.
---
In Ohishi-Yokokura lab., we have aggressively presented the research results in the academic conference. We transmit the technology of our laboratory not only in the domestic conference but also in the international conference.
In contrast, we enjoy the laboratory's events such as the cherry blossom party & welcome party for new members, the softball tournament, the Nagaoka fireworks party, the year-end party, the farewell party for graduates, the laboratory trip in summer vacation, launching the food booth in the university festival, and so on. Researching hard and enjoying these events, we keep to vary the pace of research activity.
In addition, some events are held as Power Lab., which consists of Ohishi-Yokokura laboratory, Itoh laboratory and Miyazaki laboratory, Haga laboratory. Power lab. members are frank, hence we have a friendly discussion each other.
Professor Ohishi's 60th birthday celebration(H29)
The uncompressed photo is
here
Laboratory Trip 2017 (Yahiko, Niigata)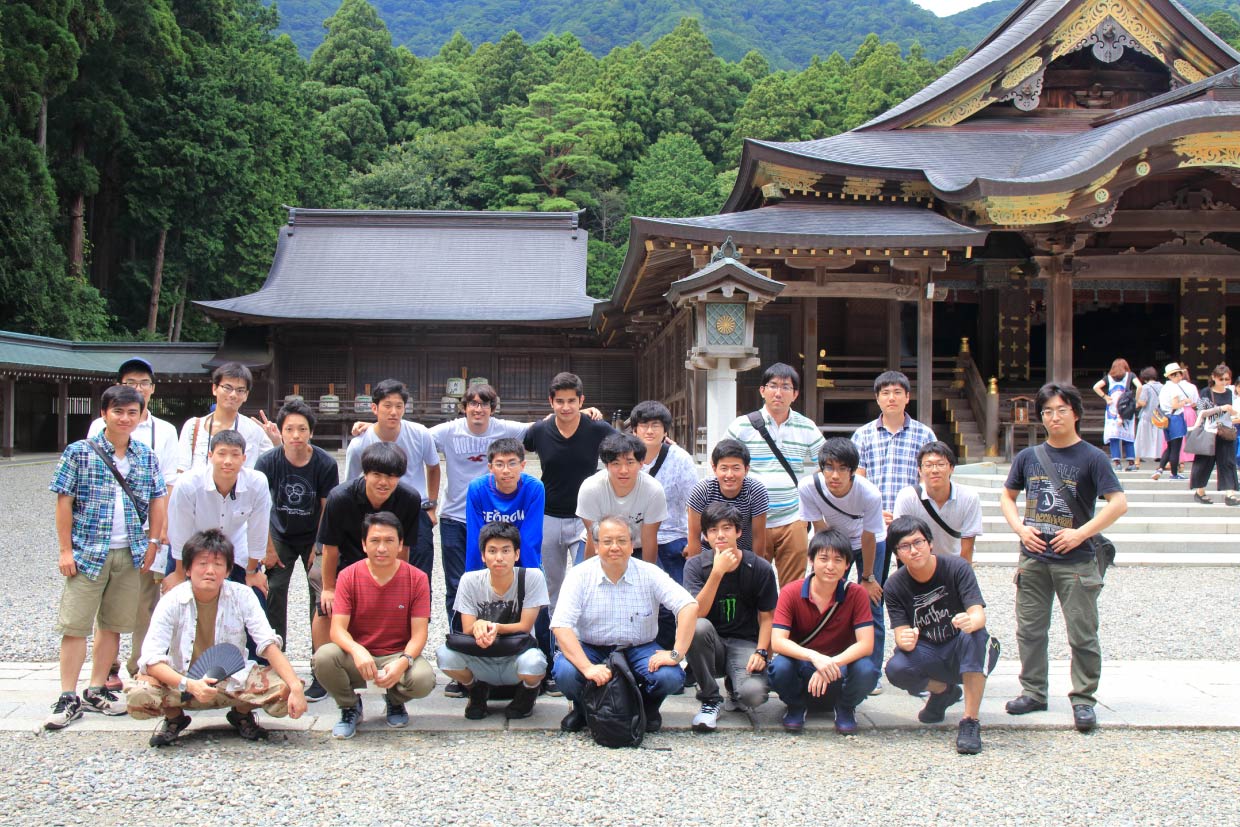 Reunion Party of Ohishi Lab 2016. (Komagome, Tokyo)